Neil Savage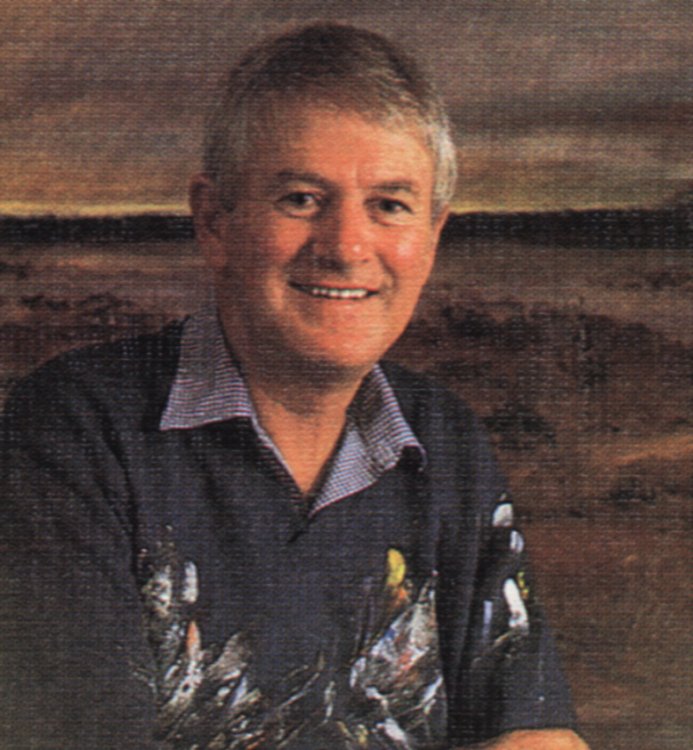 I have, over the years, given many of my masters reproductions and other paintings to professional artist Neil Savage to sell on commission. Neil came to live in Eildon, Victoria where I grew up, in the early 70s. He was a fabulous poet and writer of witty, critically incisive and caustic verse (a talent not generally known I think), and of course had a unique and purely Australian style of painting equal, in my opinion, to works by Pro Hart and many other great Australian artists of the last 30 to 40 years. There really should be a website wholly devoted to Neil Savage and his wonderful contribution to Australian art (if there isn't already).
Neil was very generous to me over an extended period of time, and extremely helpful to me in my career.
I gave all of my Port Stephens paintings to Neil when he and his wife Faye were living in the Port Stephens area and running the Greenhouse Gallery at Soldiers Point with his very talented artist daughter Christine Savage. They all sold. As far as I know, Christine has taken on her father's mantle, and is continuing in the painting style Neil Savage made famous.
Below is a photo I took of Neil in his former studio at Port Stephens in 1990. I have an autographed copy of Neil's 1990 Calendar, and a special note from him thanking me for my letters and concern, both of which I treasure greatly. I didn't have the opportunity to know Neil as well as I would have liked to, but I consider it a privilege to have known him when I did. Unfortunately though, I was around him when I was too young and stupid, and at a time when I usually failed, it seems to me now, to appreciate many of the good people close to me who were secretly teaching me great lessons in life. And then, for one reason or another, these marvellous individuals leave you alone to grow up. And when you do, you then understand the character and the greatness of someone who had something substantial to pass onto you and others. These are the people who make improvements in history, even if you think it's just your own history.